It's the holidays once more, and you may've noticed an increase in wiki activity again. Slight problem. I've noticed quite a few unnecessary new pages, an alarming amount of grammatical errors and quite a few duplicate pictures too. So, I'd like to make a formal request for adminship in the hope somebody reads this, so I can clean up a few things. I think I've proved to be a valuable and trustworthy enough member.
So, current articles that I think need to be deleted/merged with the relevant page:
Duplicate/unnecessary photos to be deleted: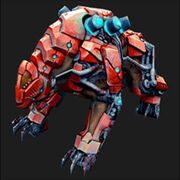 Enjoy.
Ad blocker interference detected!
Wikia is a free-to-use site that makes money from advertising. We have a modified experience for viewers using ad blockers

Wikia is not accessible if you've made further modifications. Remove the custom ad blocker rule(s) and the page will load as expected.