I really love wikis, and have been contributing quite a lot to this one recently, as I saw it as something fun and interesting that could do with growth. If possible, please could infobox templates be made, i.e. one for planets, one for characters, one for species etc, and could the Kal Wardin page please be unlocked so it can be expanded and cool pictures like the following can be added? As soon as school starts for me, my time'll be very limited, so I'm reluctant to be an admin. I'd rather have someone with the power already to help me out if possible.
Thanks :)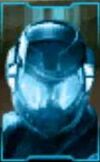 Ad blocker interference detected!
Wikia is a free-to-use site that makes money from advertising. We have a modified experience for viewers using ad blockers

Wikia is not accessible if you've made further modifications. Remove the custom ad blocker rule(s) and the page will load as expected.